We Are Diet, a British startup approached us to handle their branding, e-commerce design and digital marketing. The company wanted a single team to handle all of their creative design for consistency between all of their public-facing content.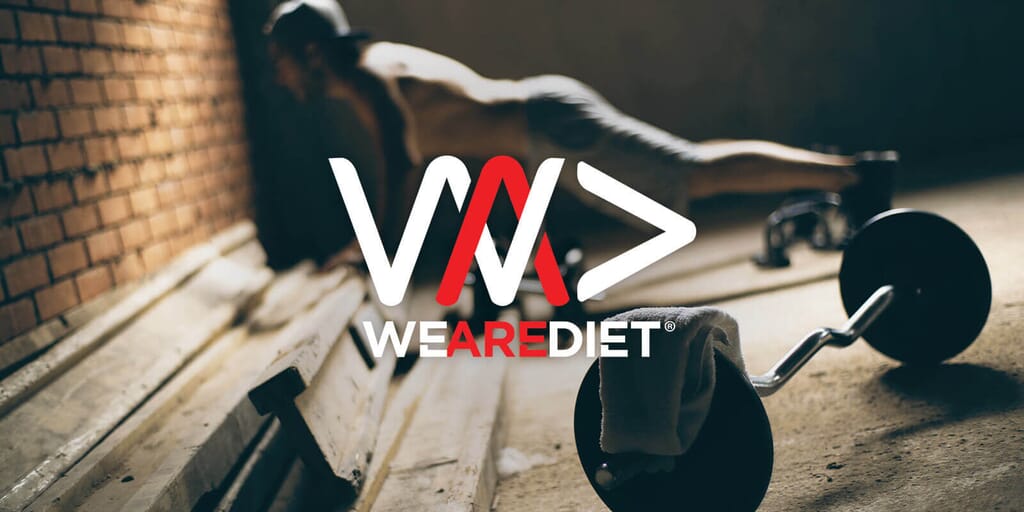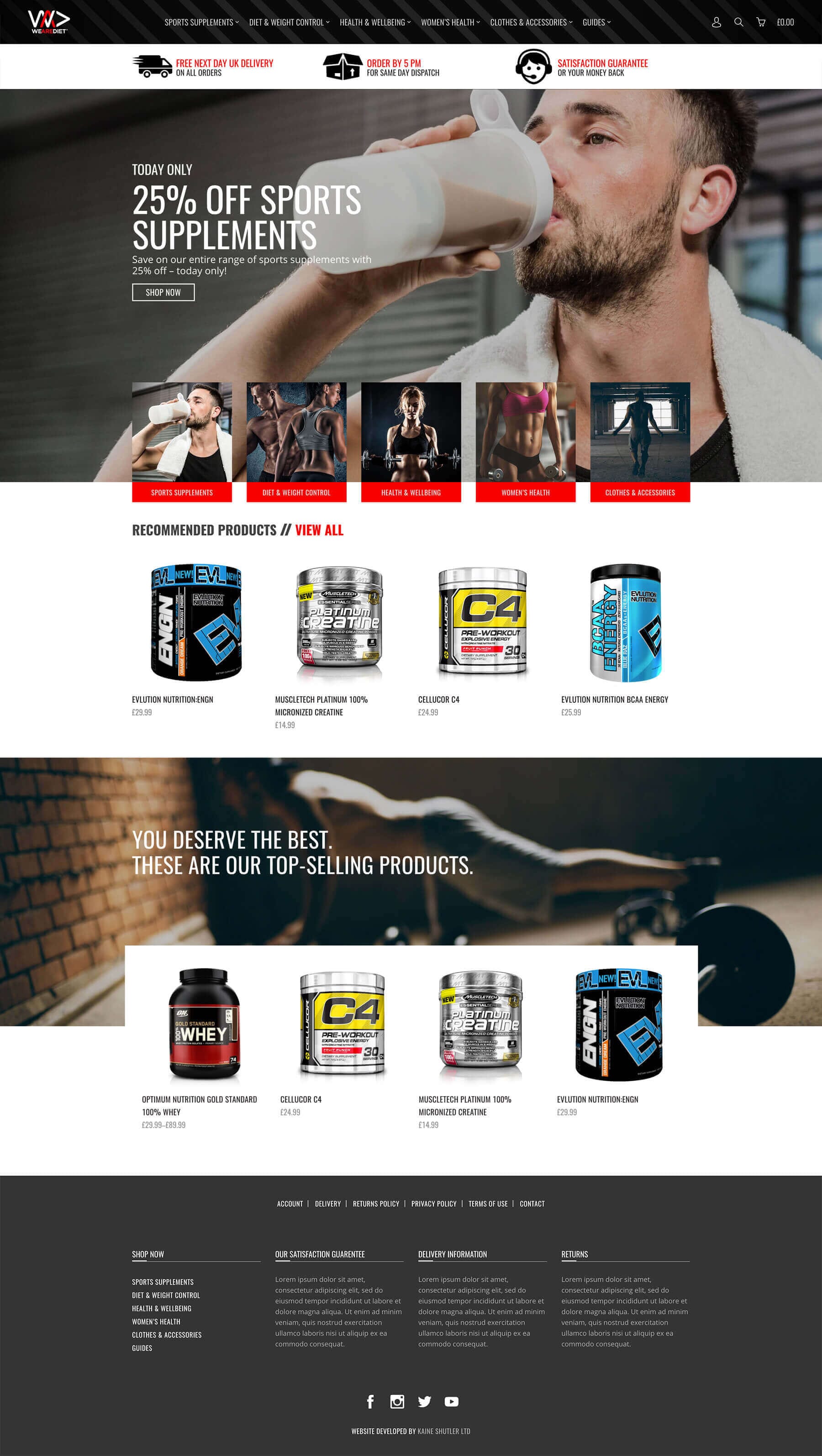 Forward thinking Ecommerce marketing
Before we began with the site's design, we needed to consider how the company would market their products and how the site could play into those objectives.
Content marketing would play a significant part of the company's success. Aside from providing valuable blog content, the company would also offer recipes. Blogs about fitness and recipes targeted towards the health conscious would pull in visitors from users Googling for relevant terms. Once on the site, we could make a sale by promoting products mentioned in the post or collect user information.
This content didn't only allow us to pull in visitors, but it could serve as added value for existing customers. Using advanced email marketing automations, we could email users recipes that would use the ingredients they just bought from the store. For example, sending "5 quick and easy protein shake recipes" to users that recently bought protein powder.
This also allows for some exciting marketing opportunities. We can send highly tailored newsletters to customers promoting the products we know they like based on their previous purchases. No two users will receive the same email because each user's interests and buying habits are different. This increases engagement and sales with email marketing, ensuring emails don't contain contextually irrelevant information.
Continuing to leverage email, we implemented a cart abandonment feature. In a world when 67% of user's carts are abandoned and never completed, reducing this figure was a priority. Upon abandoning a cart, the system will email the customer with a link to restore their cart and complete their purchase. Should our first email not persuade the customer to complete the purchase, the system will send a unique coupon code with a percentage off the overall sale.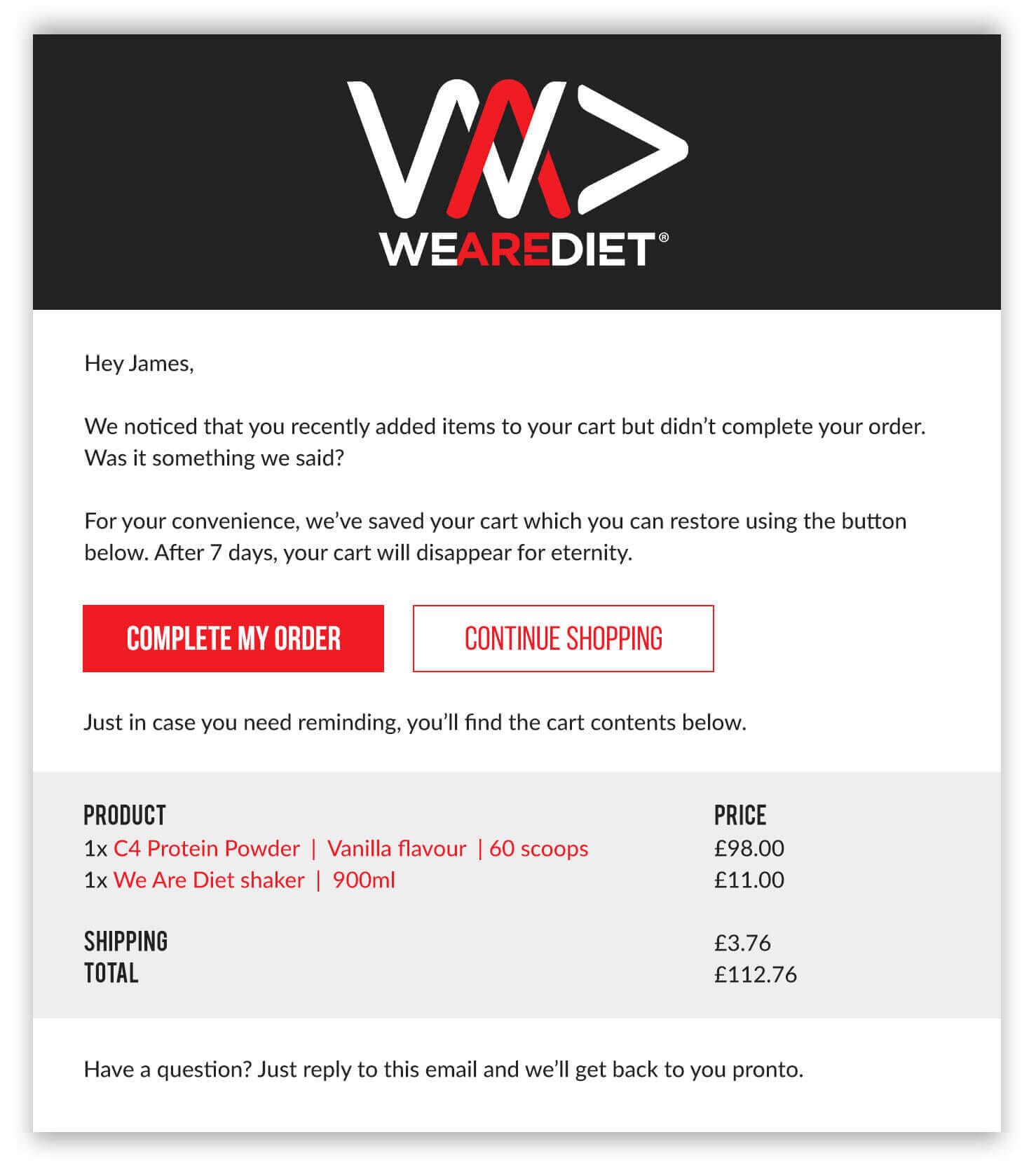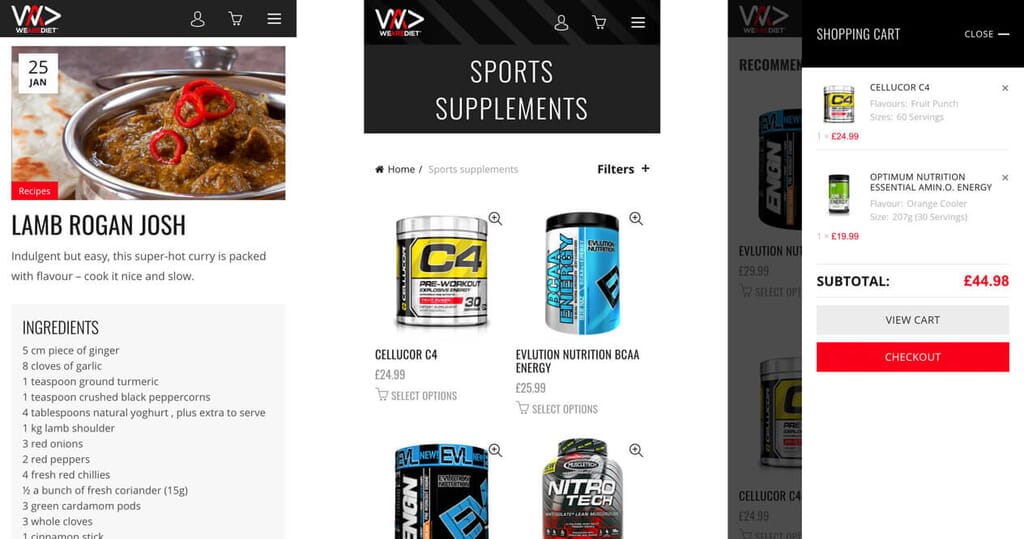 Design like no other
For the logo, we sent the company to our trusted friend Dom Mallin, a Bristol graphic and packaging designer who'd previously worked with Fox's, Schwartz and Heinz. While Dom worked on the logo, designed a website that would play into the business' marketing objectives.
We soon came up with an overall design language and after a few iterations, the homepage was signed off and put into development. It was important that the homepage would allow the business to feature a customised shortlist of products, as well as displaying the most purchased products. It was also essential that we'd make the free next-day delivery and satisfaction guarantee clear as these would be major selling points.
Product pages would not only show product photos and descriptions, but display frequently sought after information such as shipping and returns information. Customers could also leave reviews on products. Products with reviews tend to get more sales, so we'd entice reviews by asking customers to review their purchases.
As well as PayPal, payment could be taken with all major UK and international cards via our preferred payments gateway, Stripe. While shipping would be free for UK deliveries, international shipping was calculated based on the size and weight of the products in the customer's cart and the country the order was being delivered to.