Healys' marketing executive reached out to us in late 2014 with a clear and precise set of requirements for the redesign of their 400-page website. Their current site was visually dated, didn't cater for an increasing mobile user base and was ultimately costing them custom. The legal 500 firm required a sleek and contemporary overhaul with secure file storage and delivery, team profiling system, in-depth quotation forms and various multi-lingual pages in a huge effort to future-proof the law firm's online presence.
Furthermore, the company had an expanding set of services that would require additional websites. We created a multisite configuration that would allow us to create brand new sites on the fly. Each site would share function and form from the master-site with the ability to customise each site to their individual needs.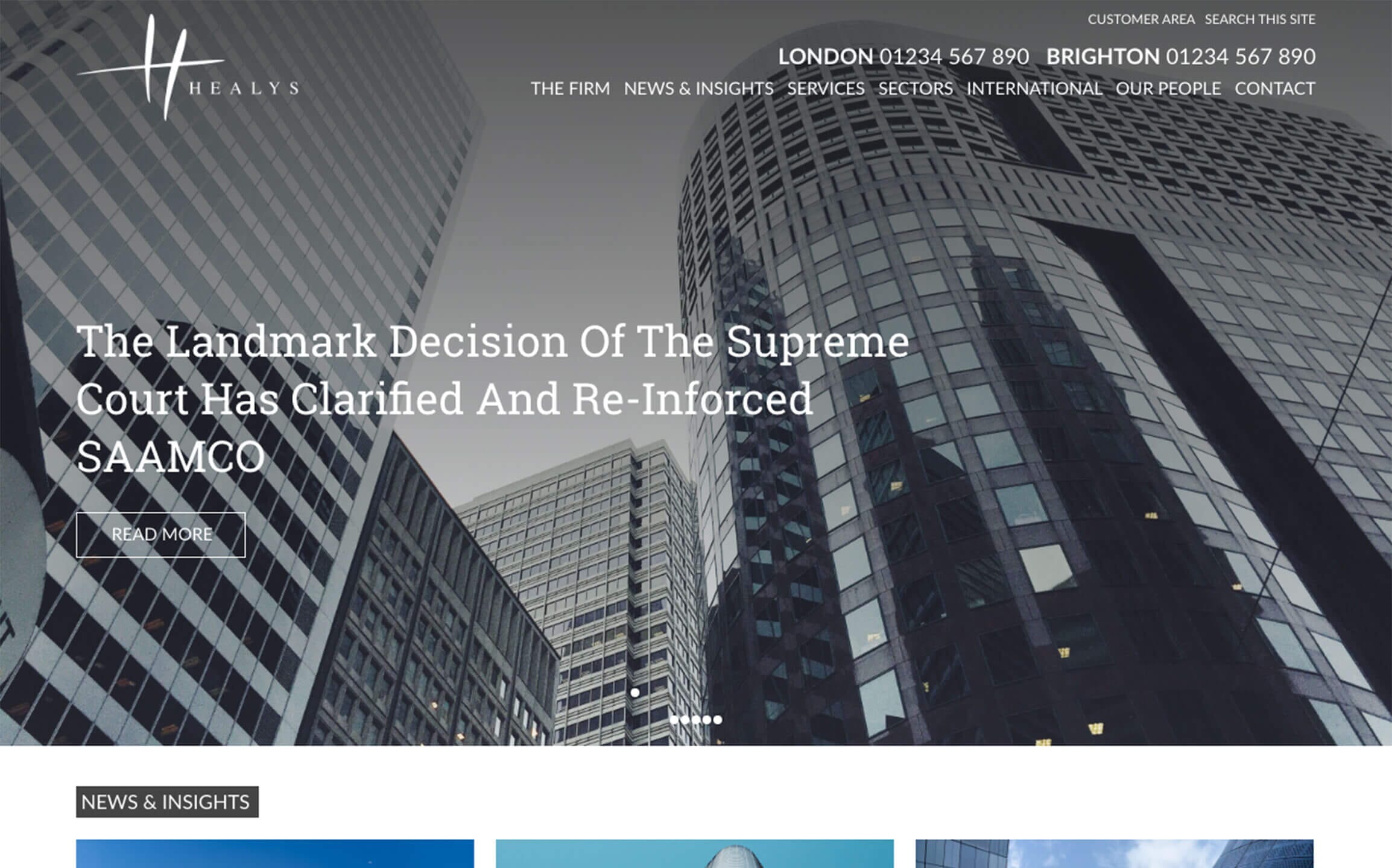 A vision for the future
After establishing the visual requirements of their redesign, we set to work on the initial mockup. The mockup allowed us to agree on the design language used throughout the site, prior to development. After several minor alterations, we had a working base for the rest of the site and development commenced.
The initial steps included the development of a client portal. The portal would allow Healys to create accounts for their clients and upload files for secure storage and delivery. Their clients could then log in, download the assigned documents and check the progress of their cases.
We also had to design an attractive profiling system with profiles for each of the company's 60+ employees. Each profile would offer a display picture, detailed bio and direct contact information. Profiles could be searched and grouped by the employee's role and display this information on the service pages that they were affiliated with. If we modified any details on a user's profile, the rest of the site would automatically update to accommodate the change. This was crucial for a continuously evolving team while retaining a low-maintenance site.
Healys required 21 general services, with each service having many more specific sub-services. A page was required for each one, largely to capture targeted search traffic. These pages were intelligently designed to increase conversion rates (the percentage of visitors that use the contact form). The pages prefixed with text explaining the service, followed by targeted and relevant testimonials in an effort install confidence in the service. Finally, we prompted the user to make contact using the form provided.
Healys have multiple offices, so contact pages were required for each location; each featuring a contact form that sends emails directly to the relevant office, as well as Google Maps integration.
On top of the website's design, we developed several Mailchimp templates to aid with their ongoing commitment to customer communications, ensuring the design was is in keeping with branding accross their website and print media.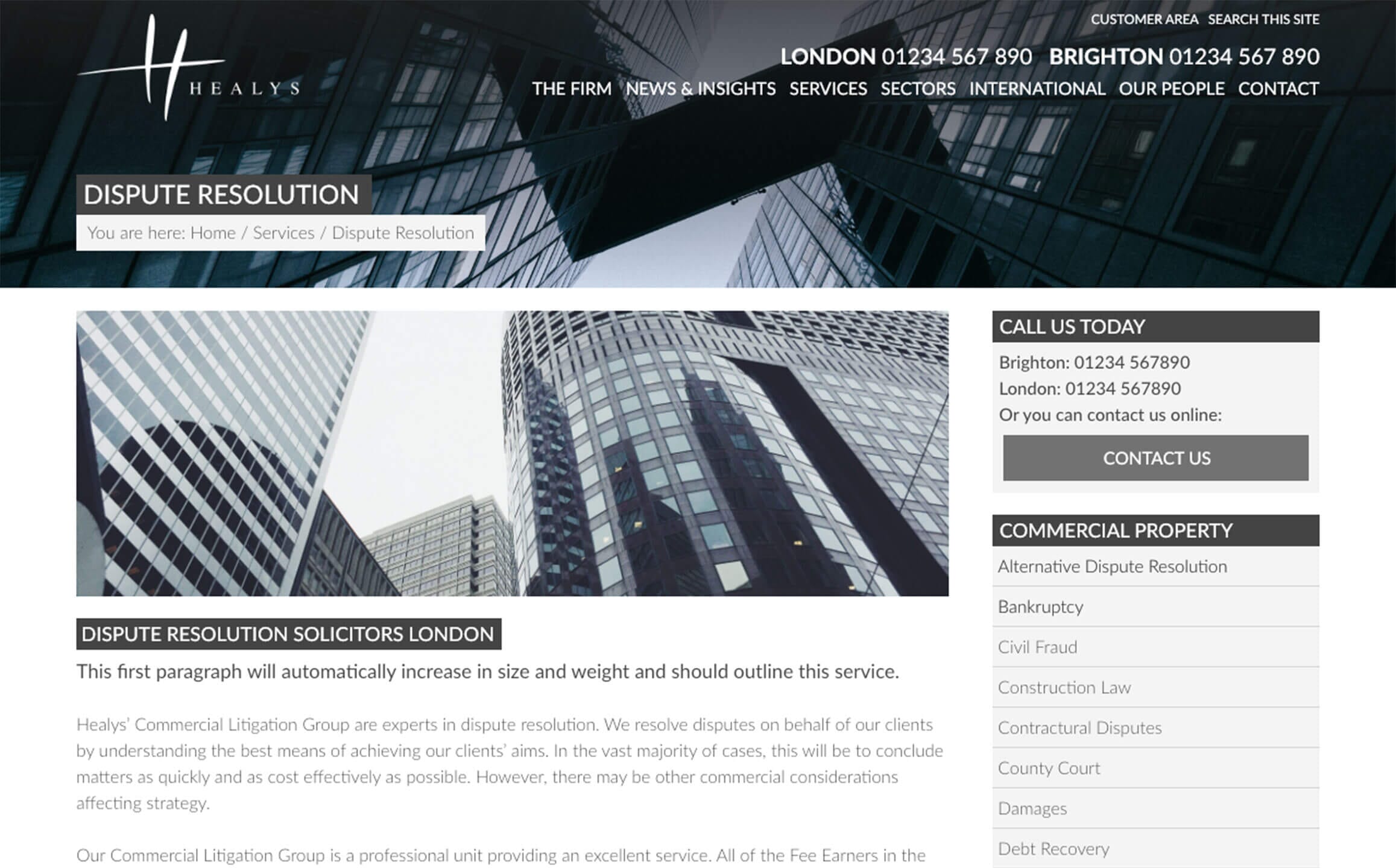 Forever evolving
A company isn't a static entity, and neither is a website. As Healys changes and their brand matures, their site must evolve with it. Thus, their site has undergone many changes since it went live; pages have been further optimised to increase conversion rates, styles have adapted to suit their improved branding efforts and the profiling system has undergone a substantial overhaul.
Now in 2016, plans are underway for further development to adapt their blogging system to better suit a forthcoming content marketing campaign, adaptions of their homepage as well as other site improvements.