Amschela is a Bristol-based luxury handbag retailer, established in 2016. The company wanted to launch their new range of bespoke handbags and required a site that was functional to use, easy to use and quick to update.
As a new business, it was important for the design team to understand how we wanted to present our brand to our customers for the first time. The end product is perfect and we are absolutely thrilled with the results.

Kerry Huxtable, Amschela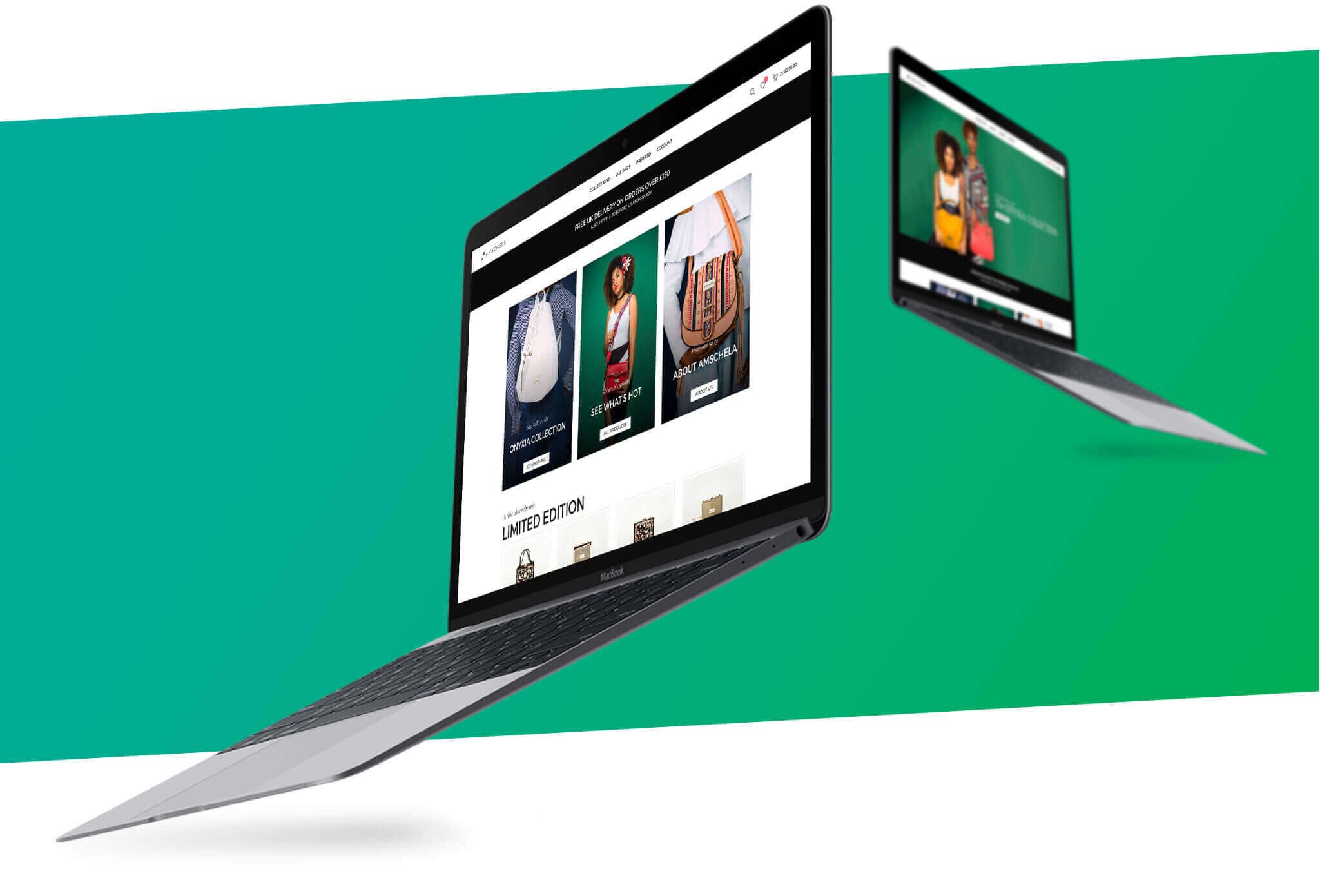 A global business
The website had to cater for customers in the UK, Europe, US and Canada. This meant that shipping costs had to be applied to a user's order based on the physical dimensions of the product and the shipping destination.
Product prices are automatically converted from GBP to EUR, USD and CAD. Every day, the site checks Yahoo Finance for the latest exchange rates and makes adjustments to product pricing as necessary. There's no currency switcher; instead, the site automatically displays the most appropriate currency based on the customer's physical location. This is achieved without explicit location permissions from the customer.
Social collaboration
Instagram, in particular, would play a crucial part in the client's marketing strategy. We developed an Instagram Feature system that would allow the client to easily feature customer's Instagram shots on the site. Clicking these shots would take the user through the product's featured in the post.
This type of system not only leads to customer content creation, but serves as inspiration for those uncertain as to what product to purchase.